Dear Friends,

I do have some good and frustrating stories to share, but I will save them for another email. This email is going to be all positive news.

My wife and I made a courageous jump from a really scary place into a terrifying one. We purchased the Thai Rock building. What makes it so terrifying is our lack of money to rebuild and all the instability that remains in the Rockaways, but we both wholeheartedly believe that the Rockaways is the place for us and we love it here, especially for its community. The Rockaway people accepted and embraced us and made us feel loved and wanted and we will not let you down, so we are all in and working hard to finance the redevelopment, which leads me to the rest of this email.

We have 2 benefit shows scheduled, one at Prohibition in NYC on Feb 5th, the other at K.J. Farrell's in Bellmore, Long Island Feb 17th. We choose the 2 locations to make it easy for people to attend. The bands that will be performing are really amazing and everyone has been so generous from the musicians to the venues themselves. Our goal from these shows is to have some essence of Thai Rock live during this down period and to raise enough money to replace the lost audio equipment and instruments. There are 2 registration pages, one for each event available at: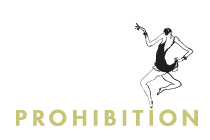 Feb 5th at Prohibition
http://www.thairock.us/blog/benefit-at-prohibition
Feb 17th at K.J. Farrell's

http://www.thairock.us/blog/benefit-at-kjfarrells

By the way, this is a milestone birth year for me, I am turning 50 and will make the Feb 5th event my official 50th celebration, hope to share it with many friends close, drinking, dancing and laughing together. Perhaps someone could find a room in the city for my wife and I - don't think we will easily make it back to the Rockaways.

Lastly, we have started offering Thai food on a "to go" basis. Our menu is very limited, but very delicious. We are offering the following dishes. You must call or email in advance to place an order.

Salad

Mango Salad $8, with grilled shrimp $12

Mains
with Chicken, Beef, or Pork $15
with Shrimp $18

House Fried Rice
Basil Fried Rice
Kartiam
Pad Kaprow
Massaman Curry
Red Curry